Three Rivers Harmony Fest 2018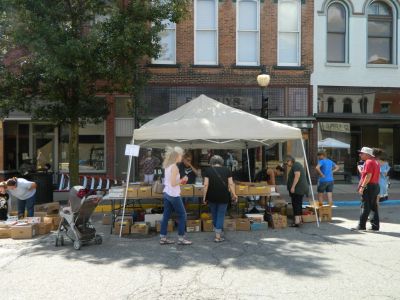 The annual Three Rivers Harmony Fest took place today and the St. Joseph County Literacy Council was again present. Despite dire predictions, the weather was beautiful with blue skies throughout the day. There was live music all day long and we had a steady stream of customers. There were lots of different vendors and food available (which many of us enjoyed). We had an opportunity to talk to many people about our program and, all in all, it was a great day.
Scroll down and click on picture(s) to view.