Council President and Executive Director Speak to Sturgis Early Head Start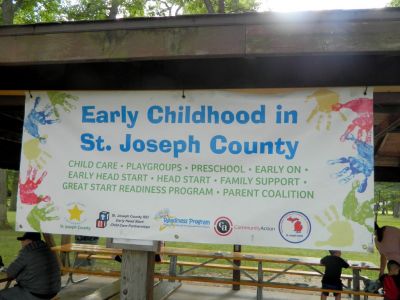 The Executive Director and the President of the St. Joseph County Literacy Council addressed the Early Head Start Program in Sturgis. The emphasis of our presentation was that "Reading Begins at Home" and that any parents there who had limited reading skills could come to the council for help. We also discussed the need for additional tutors and were delighted to have two new volunteers join our program. Food was available to all who attended and we certainly enjoyed the warm reception we received.
Scroll down and click on picture(s) to view.