Water Festival Parade 2017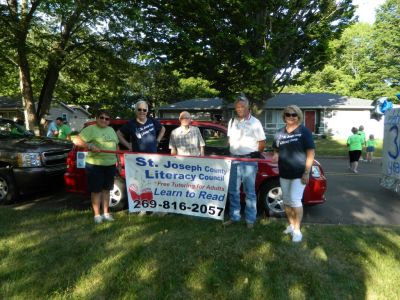 The St. Joseph County Literacy Council participated in the annual Three Rivers Water Festival Parade today. The crowd was huge and the weather was beautiful. We had a great time and we hope that our message reached the people who need our help. We also hope we reached others who are ready to volunteer and help us in our program.
Scroll down and click on picture(s) to view.