Literacy Council Brings a Storyteller to Three Rivers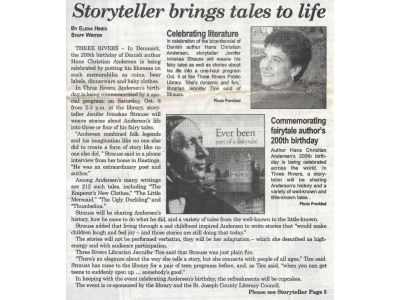 Working with the Three Rivers Library, the St. Joseph County Literacy Council is bringing a storyteller to Three Rivers. To celebrate the 200th birthday of Hans Christian Anderson, Jenifer Ivinskas Strauss will weave stories written by the famous author. We hope the public will enjoy the show and appreciate the joys that come from reading.
Scroll down and click on picture(s) to view.